Indiana 46302 (USA)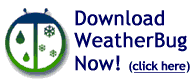 Boone Grove is a small village with an interesting history. It's located in northwest Indiana between Valparaiso, Hebron and Kouts. This site was designed to show some of the past and present. Also, be sure to click to some interesting links.

Sign My Guest book
View My Guest book



Click here for map.
Marks E-Mail

This site was created July 97. Add 6288 hits to the counter below for a total number of hits.

Best experienced with
"Microsoft Internet Explorer"